The Loch Ness Monster (aka "Nessie")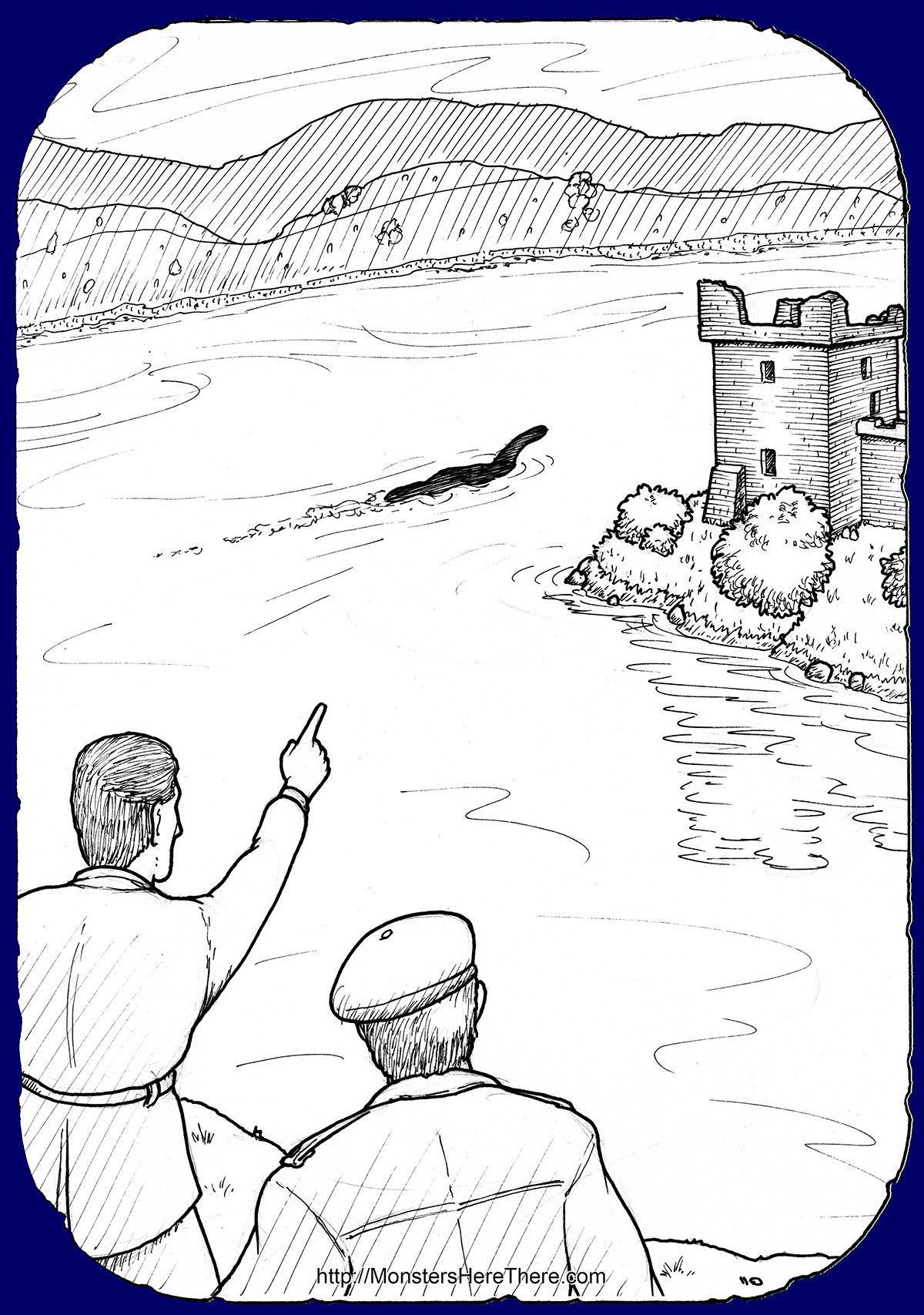 Area(s) Reported: Europe: Scotland: Loch Ness
Date(s) Reported: 1930 to Present



Sources
Encyclopedia of Unsolved Mysteries, by Colin and Damon Wilson, 1988 Contemporary Books, Inc. ISBN: 0-8092-4524-8. pg. 121-134.
Folklore of Scottish Lochs and Springs, by James Murray Mackinlay, 1893 William Hodge & Co., Glasgow, Scotland. pg. 179-181.
Gairloch in North-West Ross-Shire: Part II - Inhabitants of Gairloch: Chapter XIII - Superstitions Generally, by John H. Dixon, originally published 1886, re-presented in webpage form 2010. Online: Click here!
The life of Saint Columba: founder of Hy, vol. 6, By Saint Adamnan, edited & translated by William Reeves, 1874 Edmonston and Douglas, Edinburgh, Scotland. Pg. 55-56. Online: Click here!
The Loch Ness Monster, by Rupert T. Gould, 1976 University Books, Inc., USA (

complete reproduction of the original 1934 edition published by Geoffrey Bles, London

). ISBN: 0-8065-0555-9. Pg. 25-27, 43-46, 75.
"Monk Reports Seeing the Loch Ness Monster," article in The Sun, July 1, 1934, newspaper of Baltimore, MD, USA. Pg. 36.
The Mountain Bard, by James Hogg, 1807 J. Ballantyne and Co, Edinburgh, Scotland. Pgs. 94-95.
Popular tales of the West Highlands: orally collected, edited by John Francis Campbell, 1893 Alexander Gardner, London, England. pg. 302.
Social Life in Scotland: from early to recent times, Vol. 3, by Charles Rogers, 1886 William Paterson, Edinburgh, Scotland. pg. 339-340.
The Story of the Loch Ness Monster, by Tim Dinsdale, 1973 Allan Wingate Ltd. and Universal-Tandem Publishing Co., Ltd., England.
"Traces of River-Worship in Scottish Folk-Lore," by J.M. Mackinlay, article in Proceeding of the Society of Antiquities of Scotland, Session MDCCCXCV.-XCVI., Vol. XXX, January 10, 1896 Neill and Company, Edinburgh, Scotland. pg. 74.
Unexplained!, by Jerome Clark, 1993 Visible Ink Press, Detroit, MI, USA. ISBN: 0-8103-9436-7. pg.220-231.
Unexplained Phenomena: A Rough Guide Special, by Bob Rickard and John Michell, 2000 Rough Guides, Ltd., 62-70 Shorts Gardens, London, England. ISBN: 1-85828-589-5. pg. 273-278.