The Ploughman and Death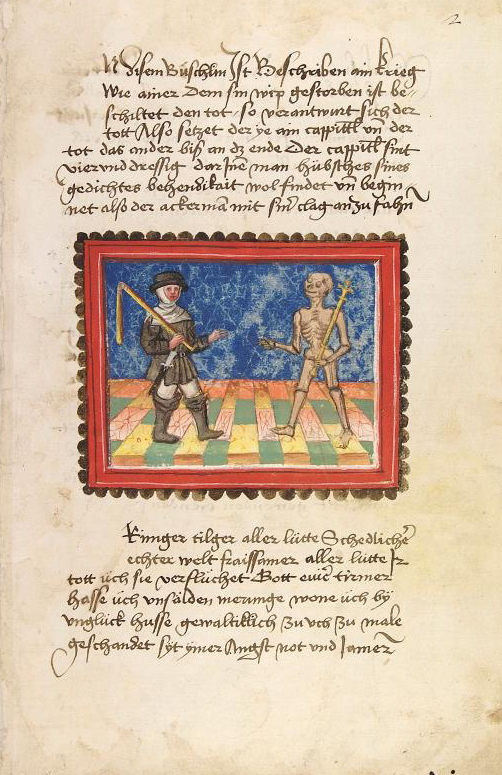 This is an illustrated page from Johannes von Tepl's story Der Ackermann aus Böhmen ("Ploughman of Bohemia"), first published in 1401... though this page probably dates from a much later copy of the work. This is one of the earliest known visual and textual descriptions of the personification of death as a character that would eventually come to be called "The Grim Reaper."

This copy of the page comes from the Wikimedia Commons website [Link Here].